Last Updated on May 18, 2023.
Over the last decade, hunting has been on the decline. With the onset of a global pandemic, U.S. citizens were looking for ways to get outside and remain active, despite the lockdown regulations. Hunting was an opportunity to get out of the house, into the fresh air, and for some, try something they never had before.
Many wildlife agencies dedicated to preserving and conserving the state's wild areas are bolstered by hunting license sales, taxes, and other fees. As the number of licenses sold steadily dropped over the last 20 years, wildlife conservation specialists have found it hard to keep afloat.
---
The Connection Between Hunting and Conservation
Hunting keeps herds of herbivores in check, just as a predator in the wild would; by culling the ranks of deer, wild turkey, and rabbit, hunters help keep at bay the destruction caused by high populations of grazers.
Of course, a certain amount of balance is needed; each species contributes in its particular way to help the ecosystem in which it lives, whether that's keeping a coral reef in check or keeping grazer populations at an acceptable level.
But the need for balance isn't always realized until too late, like when ecologist Allan Savory thought killing 40,000 elephants would stop Africa's desertification, and it only sped up the ruinous process and massacred tens of thousands of majestic mammals.
Hunters help finance conservation efforts through license sales, hunter safety classes, and other fees and taxes they pay. They also maintain balance in ecosystems, culling certain species so that they do not overburden the environment in which they live.
Remember that hunting is not that simple, you have to know the basics and educate yourself or else you'll find yourself in danger.
---
Hunting Participation Statistics 2000 to 2020
More than any other generation, Baby Boomers, the generation born between 1946 and 1964, made up hunters' cohorts for much of the 20th and 21st centuries.
But as Boomers begin to age out of the sport, the other generations – Gen X, Millennials, and the following generations – did not take up the hunting mantle, swelling the hunters' ranks.
The year that the maximum number of U.S. hunting licenses was sold was 1982, with 26.5 million licenses were sold to 17 million hunters. Each passing year showed a steady decline until COVID-19 sent the world indoors to wait out the pandemic. Most states found that 2020 brought an unforeseen windfall – a moderate to massive spike in hunting participation.
The newcomers surprised those observing the uptick as they turned out to be women, people of color, and new hunters much more than an old hunter re-upping his license. These are demographics that hunting experts and conservationists have been trying to attract for years, and all it took was a global pandemic to inspire people to pick up a firearm and head out into the wilds.
It wasn't just the type of people picking up hunting that was surprising; it was any upward movement in hunter numbers at all. Even though other outdoor recreational activities have become more popular as people try to entertain themselves without gathering in groups, hunting isn't always an easy sport to pick up quickly.
Here are some details about each state's data and the surprising surge of popularity of hunting.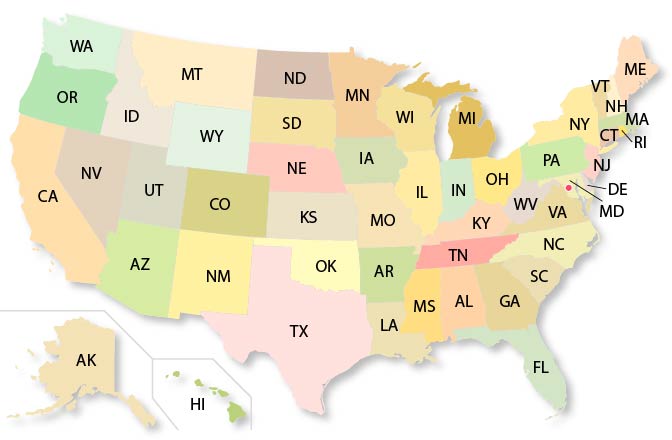 Michigan
Between 2019 and 2020, there was a 67% increase in hunting licenses and a 15% growth in female hunters. Apprentice hunting licenses, which are less expensive options many novices buy for the first season, also saw a rise.
Nevada
The rural state of Nevada also saw an upward motion in the number of hunters in their state, with a 30% increase in the number of hunters and a 50% increase in hunter safety students.
Maine
The Northern state of Maine saw a 9% rise in hunters, with women and young people the fastest growing groups. And after the smoke cleared, Maine hunters had harvested twice as many deer as they had in the previous two decades.
Washington
Hunting licenses in Washington went up by 9%, and the state graduated twice as many new hunters through their hunter safety programs as before.
Both groups, conservationists and hunters, are thrilled by the renewed interest in their sport. They claim it may be a couple of different reasons for the surge of interest in this outdoor pastime, but there isn't enough data to make a conclusion.
The quarantine asked folks to stay inside and keep a social distance of six feet between you and everyone else. People itching to do something took up hunting to alleviate the boredom and try something new.
Disturbances in food supply chains have made people more aware of food insecurity, and hunting is a fantastic way to augment your menu with some rabbit, wild turkey, or deer.
Now the only question occupying conservationists' minds is how to keep the hunters in the backcountry once the world opens up again.
---
​How to Retain More Hunters
When movie theaters, bars, restaurants, and sporting events all shut down in early 2020, people searched for outlets that would keep them healthy and found that hunting is a perfect option. Other outdoor recreations like skiing, snowmobiling, and camping have also taken off as people head to the spots with the freshest air to keep out of harm's way and stay sane.
The hunting industry's goal is to retain this new flood of interest, although some attrition is expected. States are hoping to capitalize on the surge of interest and new hunters and ride this wave for at least another year to keep their wildlife populations healthy and their coffers full.
Experts aim to keep these people's interest by reaching out as hunting seasons approach. With targeted marketing, experienced hunters and conservationists hope to support these new hunters within their ranks and to keep the wild areas safe and healthy and open to the enjoyment of all, pandemic or not.
---
Closing Thoughts
COVID has caused the popularity of hunting to surge in many rural states, with upticks of licenses, gun sales, and taxation. Hopefully, many novice hunters who took up the hobby to get through the quarantine have found it worthwhile enough to stick with it. That's just what hunters and wildlife experts are counting on to save the sport and the ecosystems supported by it.
You can also check out:
Preparation Before You Go Hunting
Air Rifles for Squirrel Hunting​
Best Affordable Gamo Air Rifles